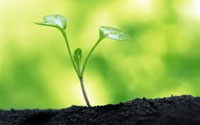 Get Started
Why Hudson?
You may need start-to finish design and construction.
Or you may need advice for a limited area. The small "design hit" that makes a big difference.

Either way, we can help.
Our way of working: quick, creative, simple.
You contact us.
We meet, and we're at work right away, addressing your design questions.
You get the design product you need.
An opinion, quick sketches, total design or finished building.
We build custom teams for each project.
The team may be only owner and architect. We add teammates, consultants and builders as needed.
We keep it simple.
Typical architectural and engineering plans, specs and contracts can be daunting. We do just what's necessary. Contractors and code officials like our simple, concise documents.
Process and Cost
Initial consultation. We discuss your project and your goals, for as long as you like. We meet where you choose, usually on-site. We're at work right away, reviewing your ideas, and suggesting new thoughts and options to move forward. We may produce sketches on the spot. Fee: $200
Design. If you decide to move forward, we charge either hourly (usually smaller or complex projects) or as a percentage of building cost. Many assignments are met at fees between $500 and $4000.
Construction. Great design comes in all sizes. Typical building costs have ranged from $2000 to over $900,000.
Our Promise. You may opt out at any point, for any reason, with no further commitments.